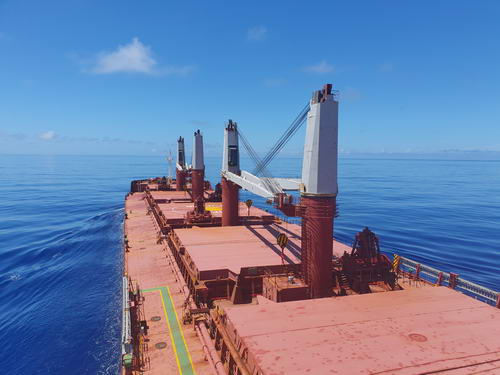 UNVIM Inspection on board of m/v ARCADIA
07 Oct 2020
The motor vessel ARCADIA was loaded with cargo of wheat at Portland, USA with a destination to Saleef, Yemen. However in connection with the conflict in Yemen, the United Nations Office for Project Services (UNOPS) established the United Nations Verification and Inspection Mechanism for Yemen (UNVIM). This mechanism aimed to the monitoring and inspection services of commercial cargo destined for Yemeni Red Sea ports. Every vessel shall pass the dedicated inspection at Djibouti, Republic of Djibouti in order to receive the clearance.
On the initial stage the ship operator shall submit the online request for clearance with a number of stamped supporting documents.

Once all documents are verified, the physical vessel inspections in international or territorial waters will be planned and conducted. Upon successful completion of inspection, UNVIM will grant the vessel clearance to sail to Saleef.

The Certificate of Clearance was issued to m/v ARCADIA with validity up to 20 days in order to complete discharging operations at Saleef, Yemen.