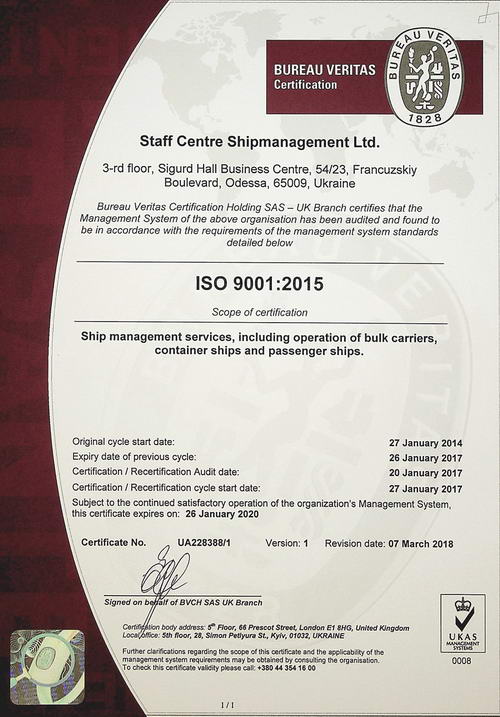 Staff Centre Shipmanagement passed ISO 9001:2015 verification audit
07 Mar 2018
ISO 9001:2015 Quality Management System (QMS) is internationally recognised as the world's leading quality management standard.
The purpose of the standard is to assist companies in meeting statutory and regulatory requirements relating to their products/services while achieving excellence in their customer service and delivery.
Staff Centre Shipmanagement SMS procedures were completely reviewed providing a full compliance with new requirements under ISO 9001:2015 Standard.
As the result the external verification under BV Class supervision was completed in February 2018 with subsequent issue of relevant certificate.