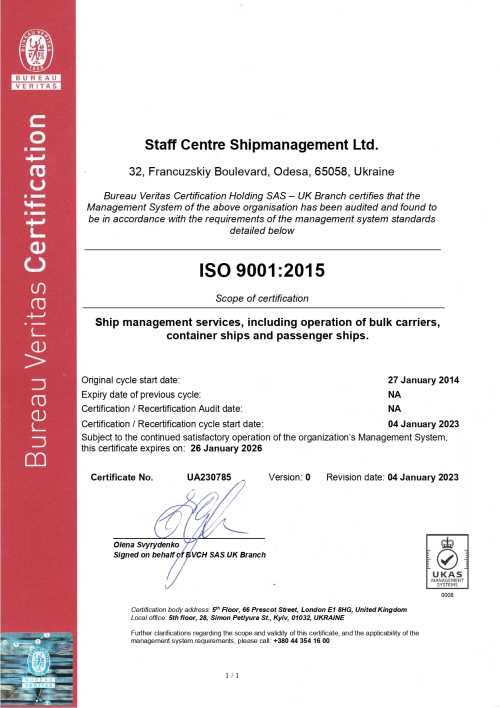 Staff Centre Shipmanagement passed ISO 9001:2015 Renewal Audit
04 Jan 2023
Staff Centre Shipmanagement successfully passed ISO 9001:2015 renewal audit under the supervision of Bureau Veritas and the new ISO 9001:2015 Certificate has been issued.
Staff Centre Shipmanagement was initially certified in 2014.
ISO 9001 is the international standard focused on the quality of the ship management system and driven by a set of priorities, including customer focus, top management commitment, the process approach and continual improvement.