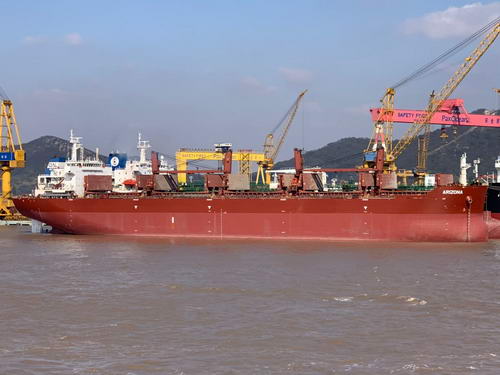 Special and Docking Survey of m/v ARIZONA
25 Dec 2020
On 21 December 2020 m/v ARIZONA passed the Special and Docking Survey at PaxOcean Engineering Zhoushan Shipyard with installation of Ballast Water Treatment System.
In addition, the remote renewal ISM & ISPS Audit along with Intermediate MLC Verification was arranged due to COVID-19 restrictions and successfully passed without any deficiencies and recommendations.

Upon completion of the 2nd Special Survey and Dry-Docking repair m/v ARIZONA is in full compliance with all required International Conventions and Class BV requirements.