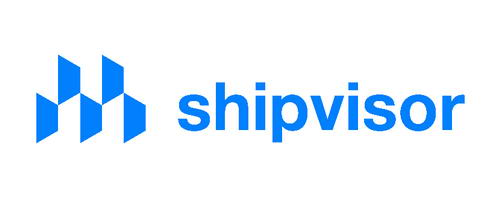 Shipvisor - Planned Maintenance System
26 Nov 2021
Shipvisor is a cloud web-based planned maintenance system optimized for periodically disconnected environments. It allows planning maintenance of various vessel equipment following the manufacturer's maintenance schedules and supervision of the timely execution of all necessary jobs.
Built upon decades of seagoing experience and best practices of technical management experts of Staff Center Shipmanagement Ltd, Shipvisor meets all demanding regulatory standards for marine planned maintenance software.
It is developed with ease of deployment in mind, making adding new vessels relatively simple by reusing templates. It praises simplicity, efficiency, and adaptability, being driven by the core values of SCG.
The system can effectively operate in poor network communication conditions like periodically disconnected Satellite environments. Thanks to the replication system, data synchronization can be safely carried out at any convenient frequency via regular e-mail.
Shipvisor supports role-based planning with automatic job assignments and has a unique algorithm for prioritizing upcoming jobs. This algorithm helps the crew to plan their work and acquire additional resources beforehand.
The software helps to submit and review purchase orders, align maintenance plans with the delivery schedule, optimize logistics, and track ship inventory. Detailed job descriptions, manuals, drawings, manufacturer specifications, recommendations & requirements, plus superintendent comments are available for the crew, providing all necessary data in case of a breakdown. It also helps to make the best decision if the job should be addressed immediately, postponed due to a respectful reason, or shifted for the upcoming dock repair.
The vessel module allows officers to track important jobs, review and analyze the schedule, check crew comments and attachments, get notifications for critical equipment service. The system keeps track of all details of maintenance history, including information of the crew member who carried out the service, when the job was actually done, who supervised the process, who checked job comments or attachments. This history is protected from any future amendments.
Shipvisor provides different access levels for users based on their role and permissions and tracks the history of all actions; this information could be used to review performance according to KPIs.
The system calculates the usage rate for components, making calculated predictions based on maintenance history. Filters by critical equipment and machinery under the inspection of the classification society allow paying utmost attention to these components, prevent failure, or minimize the downtime of the most crucial equipment.
Shipvisor has a defect list management module, where every breakdown episode is listed. Root cause analysis and corrective actions are under the supervision of shore specialists; it helps to eliminate malfunctions quickly and effectively and make adjustments to the maintenance schedules based on operating experience.
Shipvisor can be used in any area where regular maintenance is required.