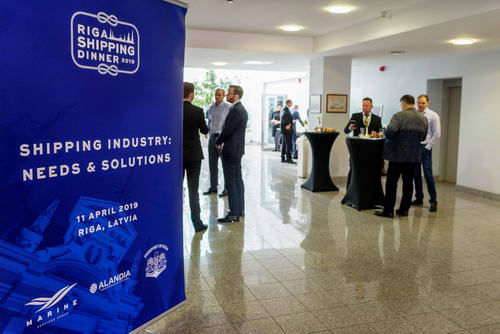 Participation in 4th Annual Riga Shipping Dinner 2019
11 Apr 2019
The Top Managers of Staff Centre Shipmanagement attended the traditional annual event Riga Shipping Dinner which was held on the 11th April 2019 for the fourth time.
The following topics were carefully discussed during the meeting:
Future Prospects for the Freeport of Riga;
Digitalization of maritime trade;
Hacks, Hackers, and Cyber Risk at Sea;
Cyber Risks Insurance;
Managing media in a crisis situation;
Freight market review.
Riga Shipping Dinner has become an important communication platform for shipping business and the premier place with opportunity to meet shipowners and top-level executives all at once in Riga. It allows informal communication with colleagues, making new business contacts and just relaxing in the welcoming atmosphere made up by good music, elegant interior and gourmet food and beverages — great combination of business with pleasure.