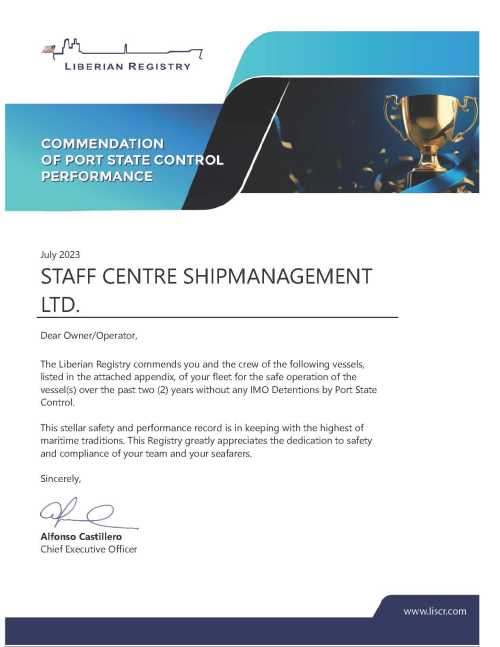 LISCR Commendation Letter on PSC Performance 2023
07 Sep 2023
The Liberian Administration issued the official commendation letter to Staff Centre Shipmanagement for our commitment to safety aboard the managed fleet.

The LISCR examined our records and declared that our Company has vessels that have had zero Port State Control detentions over the past two years.


This recognition was achieved through joint efforts of shore-based personnel and crew onboard.


We will continue to strive to maintain the highest level of safety performance.