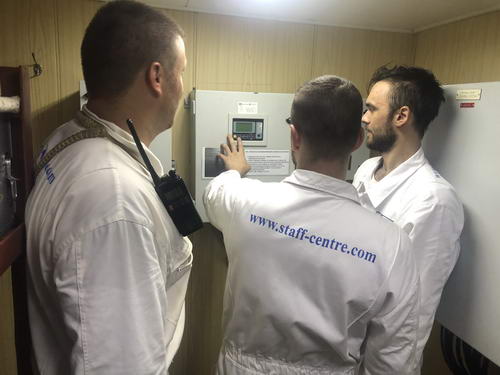 Joint Ship to Shore Exercises Campaign 2020
19 Oct 2020
The Joint Ship to Shore Campaign 2020 was successfully completed in accordance with the ISM Code Paragraph 8 in respect to emergency preparedness.
All crewmembers showed good knowledge of their duties, skills and ability for actions in emergency situations in conformity with Shipboard Contingency Procedures. The life-saving appliances and fire-fighting equipment, as well as SOPEP spill kit were found in good and working condition.

Communication with the third parties was exercised using VHF, GMDSS, FBB equipment and e-mail.

Two-way phone communication was checked after replacement of FBB SIM cards on almost all vessels.

Many responsible MRCC and JRCC actively participated during the exercise with a positive attitude & manner.

Additional training and familiarization with the VDR/ECDIS data preserving procedure was discussed with all OOW.

All vessels demonstrated good results during the exercise and no changes are required in the corresponding Joint Ship to Shore Booklet.