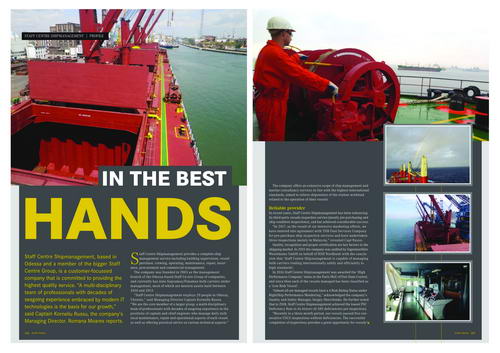 Inside Marine Article about Staff Centre Shipmanagement
23 Jan 2020
In the Best Hands - this is a detailed article about Staff Centre Shipmanagement is in the Inside Marine Magazine's first edition of 2020.
Our Company was chosen as one of the leading Ship Manager in Eastern Europe.
A multi-disciplinary team of professionals, with decades of seagoing experience embraced by modern IT technologies is the basis for our growth.

A copy of the electronic version of Inside Marine Magazine can be obtained upon official request to our general e-mail.