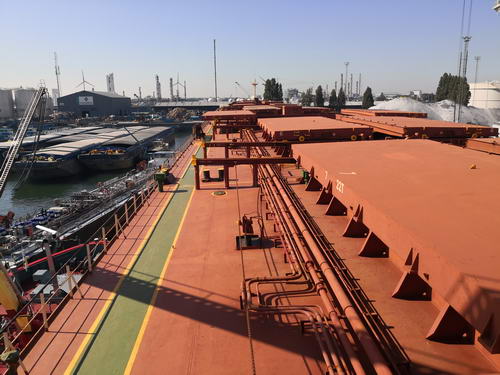 Fleet Status Update
10 Nov 2020
In accordance with Shipowners' instructions m/v IRON KOVDOR (Year of built 1998) was sold and left our management.

Spotlights for the past years:

1. Eight flawless PSC inspections since July 2015;

2. The last expanded PSC inspection in the Paris MoU without deficiencies in July 2018;

3. The Low Risk Ship status in the Paris MoU;

4. The Standard Risk Ship status in the Tokyo MoU;

5. 5 Star Risk Rating in RightShip Database;

6. Idwal Inspection Report Score 76.