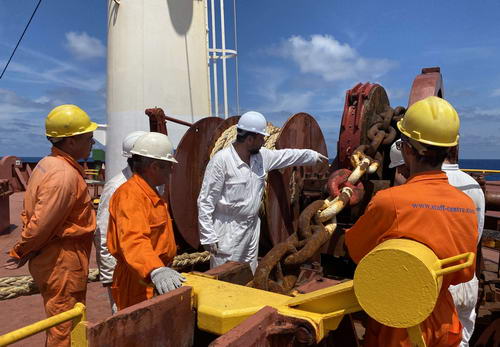 Company Response on the Near Miss with Anchoring Equipment
27 Apr 2020
One of SCM vessel experienced spontaneous dropping of starboard anchor with 12 shackles while leaving the designated anchorage. Such occurrence could lead to the possible total loss of anchor, anchoring equipment damage or collision.
As a part of MSC-MEPC.7/Circ.7 procedure, Staff Centre Shipmanagement has performed a deep analysis of root cause and identified common casual factor with further developing of Company's action plan to improve organizational and shipboard policies, practices and procedures on identified weak areas.

The following topics were discussed in details with the current shipboard crew on the managed vessels as well as with planned on-signing crewmembers via online conferences by the Training Centre:
Familiarization with equipment & its maintenance;
Possible malfunctions & breakdowns;
Inspections & repairs in accordance with Manufacturer's Manuals;
Correct procedure of brake lining replacement;
PSC focus on technical related deficiencies;
PSC focus on ISM related deficiencies.