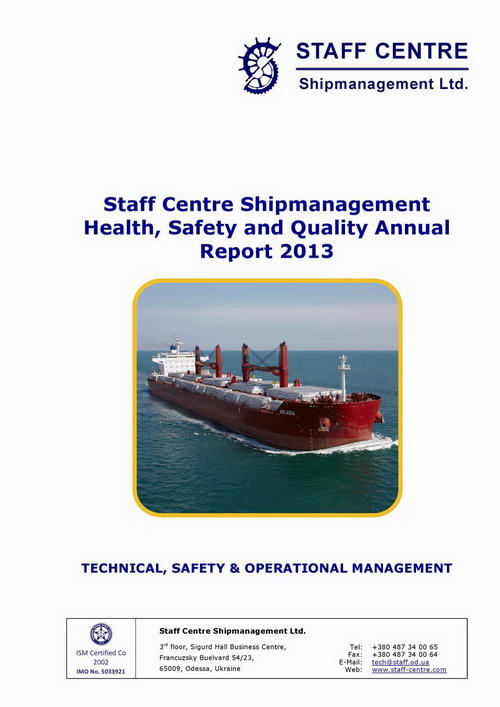 Health, Safety and Quality Annual Report 2013
10 Feb 2014
Staff Centre Shipmanagement Ltd. has strong focus on health, safety, environment and competence and shall always be prioritized during operation.
It is important for SCM Ltd. to have focus at improvement, therefore Electronic Staff Centre Shipmanagement System (E-SCMS) was implemented.
SCM HSQ Annual Report reflects and analyses hazardous occurrences, near misses, external and internal inspections that were monitored and recorded in 2013 in compliance with newly implemented E-SCMS. SCM HSQ Annual Report is based on increased amounts of data received by implementing new E-SCMS.
Annual Report of Company's Safety Management System is a dynamic tool for continuous improvement. Staff Centre Shipmanagement Ltd. works continuously to raise the consciousness of competence and operational quality.